Prof. Lee and our PhD student, Taeha Yi visited Aalto University, Finland through August 15th to 18th, 2017 to join Aalto-KAIST workshop. Aalto-KAIST workshop is a research collaboration workshop to communicate what we have done in technological computing area and more further, what we can collaborate between department of Computer Science in Aalto University and Graduate School of Culture Technology in KAIST.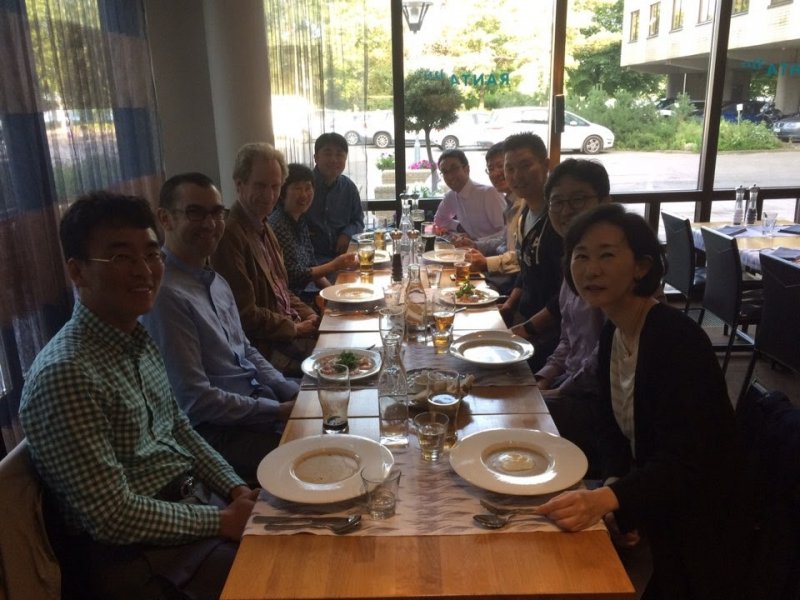 This workshop is introduced various research teams through five sessions; Computer graphics and computational design, Networks and virtual worlds, Computer vision, digital audio and beyond, and User interfaces and cyber-physical systems.
During the workshop, we discussed about these themes and visited interesting spaces in Aalto, such as Design Factory which is focused on creating an ideal physical and mental working environment for product developers and researchers.
We enjoyed Aalto Unversity and also, Finland.